Why should you take a trip to Baltimore, Maryland? If you're a baseball fan, you'll probably want to visit the city that Babe Ruth was born in. And if you're interested in U.S. history, this is where the national anthem was written. Interestingly enough, Baltimore is also the city with the first black-owned shipyard in America.
Clearly, Baltimore has a fascinating history. But if you're not much of a history buff, don't worry! This city has even more to offer!
The National Aquarium in Baltimore MD
You could spend a full day exploring the National Aquarium in Baltimore, MD! With 1.5 million visitors a year, it's definitely Baltimore's biggest tourist attraction. You can meet a shark, a two-toed sloth, an Australian bearded dragon, and a hyacinth macaw all in one place.
Kids especially love the Dolphin Training Sessions! You get to see how these smart creatures interact with the aquarium staff. You'll enjoy watching them learn and play! So don't miss out on the best aquarium in Baltimore!
What Can You Do There?
Dolphin Training Session
Shark Catwalk
Animal Rescue Tour
Living Seashore Exhibit
Behind the Scenes Tours
And More!
Horseshoe Casino Baltimore
The Horseshoe Casino in Baltimore has some of the best food in the city. One of its restaurants even carries the name of the world-famous chef, Gordon Ramses. Gordon Ramses Steak serves Sticky Toffee Pudding, Beef Wellington, and other classic dishes.
For a more casual, but no less delicious, culinary experience, try their Fú Noodle House. You can sample Vietnamese, Korean, and Chinese dishes here.
And you can stop by the Baltimore Marketplace if you want to grab pizza and beer. If it were judged on food alone, this would rank as the best Casino in Baltimore.
The Baltimore Museum of Art is home to one of the biggest collections of Matisse paintings in the world. Matisse was a French painter in the 20th century, primarily known for his vivid and fluid use of color. His mark on art and history has often been compared to that of Pablo Picasso.
 The museum displays a variety of masks and sculptures. It also includes an Asian section and an African section. Many visitors are impressed with the diversity of pieces and exhibits at this Baltimore museum.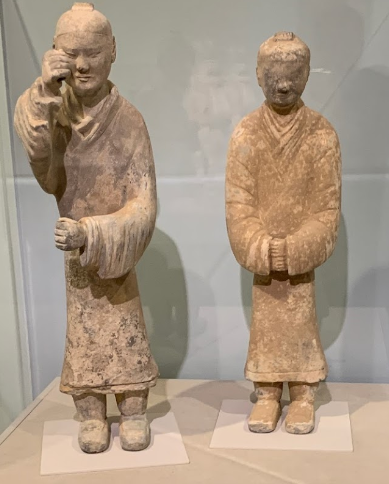 Do you love history, animals, good food, or just having a good time? Then you'll enjoy a trip to Baltimore, MD!