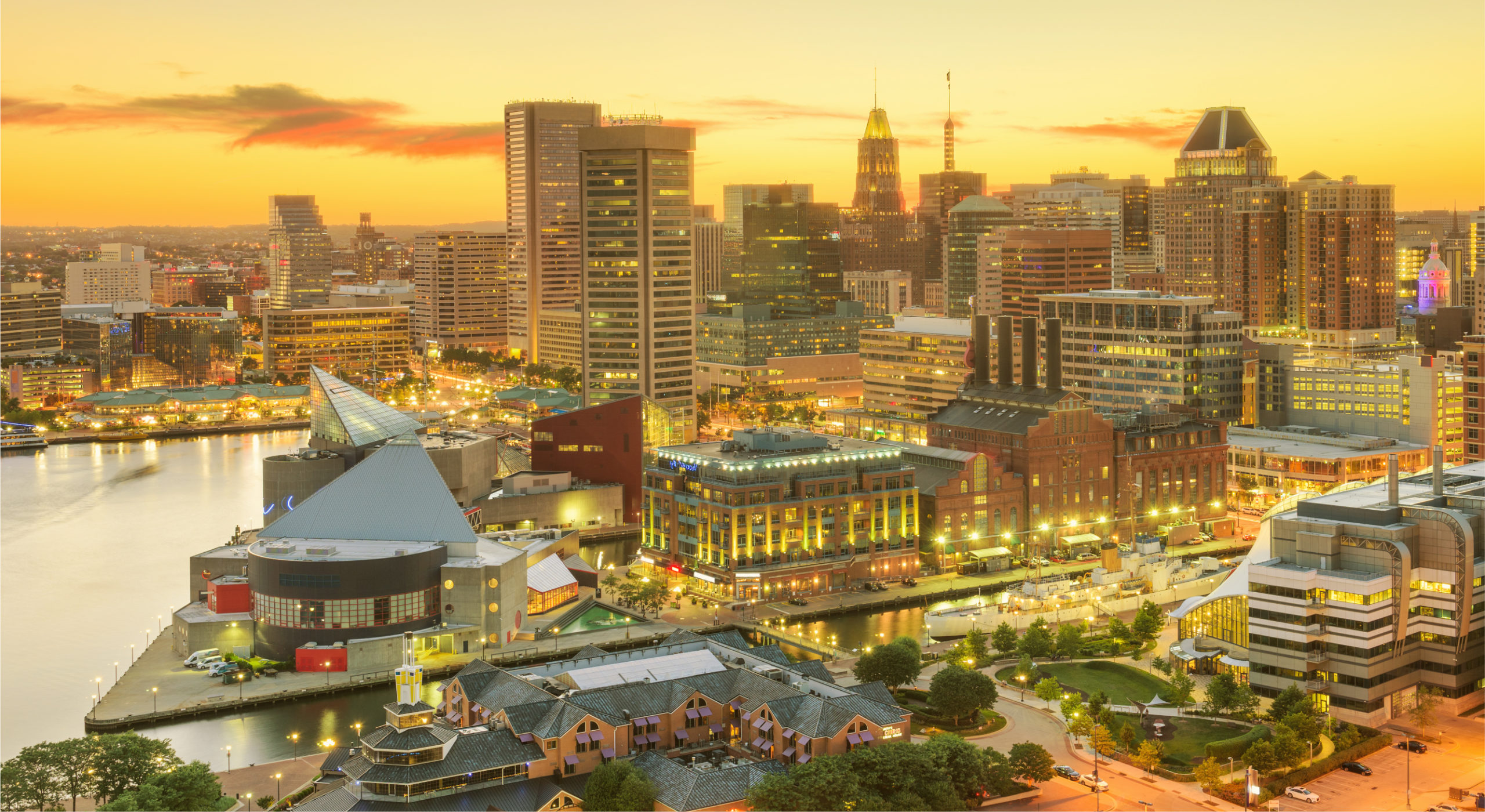 Baltimore's Inner Harbor the Perfect Day Trip?
You've heard all the fuss about Baltimore's Inner Harbor and you're wondering if it lives to the hype. We are going to tell you everything you need to know. One of Maryland's oldest ports, this harbor is filled with must-see spots that you can't miss! Located in the heart of downtown, it's the perfect blend of old and new.  You'll find something for everyone! Thinking about planning a day trip of your own? We'll tell you the most must see spots to make your stay unforgettable.
Take an Aquatic Adventure at Baltimore's National Aquarium 
Our first absolute must is one of Maryland's largest tourist attractions. Experience a whole other world from depths of the ocean to the canopy of the rain forest at Baltimore's National Aquarium. This aquarium is home to 20,000 animals and 800 species all visible for observation. You can see literally thousands of animals of the aquatic kingdom. Some you can look forward to are:
Sharks

Snakes

Puffin

Frogs

Monkeys

Turtles
Explore world winning exhibits showing unique underwater habitats like Australia's river gorge and a jellyfish jungle. They even offer special tours before it opens to the public. In these behind the scenes tours you are able to travel throughout the exhibits, without the crowds, accompanied by an expert guide. These tours do come at a pricier ticket. But if you want to keep close to a budget, you won't be disappointed visiting during normal times. We recommend the National Aquarium as a must see place for an unforgettable adventure. 
Experience The World of Science at the Maryland Science Center
More than just a museum, the Maryland Science Center delivers hands-on, interactive and fun experiences to be enjoyed by the whole family. Its innovative exhibits cover an array of subjects from the human body, paleontology, physics and phenomena. Its dinosaur mystery exhibit is impressive to say the least. There, you'll see over a dozen full size dinosaurs, excavation sites, and dig pits throughout a landscape that you can roam about. In addition to these impressive exhibits, the science center is home to an IMAX theatre and planetarium. With all it has to offer the Maryland Science Center is a sure win for adults, college students, and children alike. 
Get an Eagle Eye's view of the City at Baltimore's World Trade Center 
Want to feel like you're on top of the world? The World Trade Center's "Top of the World" observatory will do just that. Rising 405 feet above the Harbor and located on the 27th floor, this lookout will give you the best views of Baltimore City. You're sure to get that perfect shot of the city from it's observatory deck. And the best part- admission is only 6 dollars so it won't break the bank. We count this one as a must see on a budget.
A Place Worth the Visit!
A visit to Southern Maryland's inner Harbor will not disappoint. Of course, you are not limited to these few places. We also recommend a dinner cruise at Spirit of Baltimore harbor dinner cruise, a sightful walk at Federal Hill Park, and fun with the kids at Port Discovery. However you choose to fill your itinerary, you are sure to have the perfect day trip!
Looking for a pressure washing service to give your Baltimore home a fresh new look? Baltimore Power Wash can help with that.