House Washing
100% Satisfaction Guarantee!
Excellent Customer Service
Increases Life Expectancy of Your Home
High-Quality Soft Washing Service
Improves Curb Appeal
GET A FREE ESTIMATE
Our Safe Cleaning Promise
Unfortunately, there are many power washing companies that cause damage by using excessive pressure during the cleaning process. With our years of experience, we understand how much pressure to use on each surface of your house without risking your home's integrity. So keep your home and property clean and safe with our pressure washing services!
Call
(443) 528-3152
Contact Us for a Free Estimate!
Why Use a Professional House Washing Service?
Pressure cleaning your house is a wonderful idea to keep your Baltimore home clean and looking new! Each day the exterior of your home is exposed to the elements. You might notice a thick yellow film spread over your patio or a dusting of pollen.
Your home is vulnerable to our unforgiving Baltimore and Annapolis weather conditions. What might be growing on your siding? It could be mold, mildew, algae, or pollen. Our services will deeply and thoroughly clean the surfaces of your home, We'll get rid of mold, mildew, and other unwanted growths while carefully protecting your siding.
What should you think about when hiring a service to wash your house? You should consider the pressure, water flow rate, and the cleaning solution which the pressure washing company uses.
At Baltimore Power Wash we realize that every surface requires a specific pressure and chemical cleaning agent. We use a variety of environmentally safe cleaning compounds depending on the type of surface, age, condition, and unique issues that are influencing it. Our soft wash system is safe and effective. Our team at Baltimore Power Wash will treat your home like it's our own!
So give us a call for the best house washing service in Baltimore, MD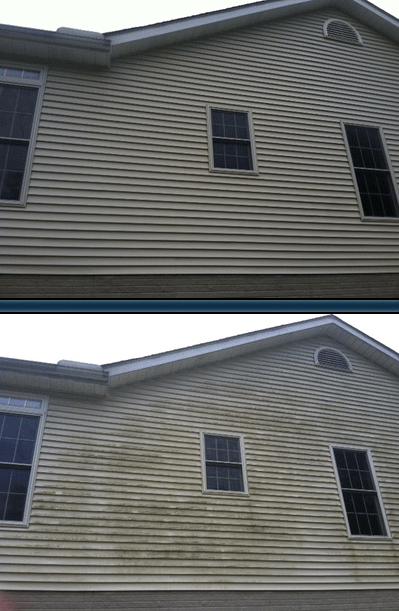 4 Benefits of House Washing
Saves Money
Regular maintenance helps you avoid expensive repairs. It prevents small issues from becoming big problems.
Increases Curb Appeal
Curb appeal helps increases the value of your home, keeps the neighbors happy, and makes you feel great when you come home at the end of a long day. Whatever the reason, call us today!
Saves Time
You're a busy person. And delegating this task will make your life easier. Roof washing requires experience, the right tools, and the skills to clean different surfaces without hurting them. Let our experience save you valuable time.
Real Estate Value
A clean house, that looks good when you pull up, sells.
Period.
What We Can Do For Your Home!
Exterior cleaning is an instant and satisfying way to beautify your property. You will be amazed at the difference it makes! It'll give your place a fresh new look.
Before & After Deck Cleaning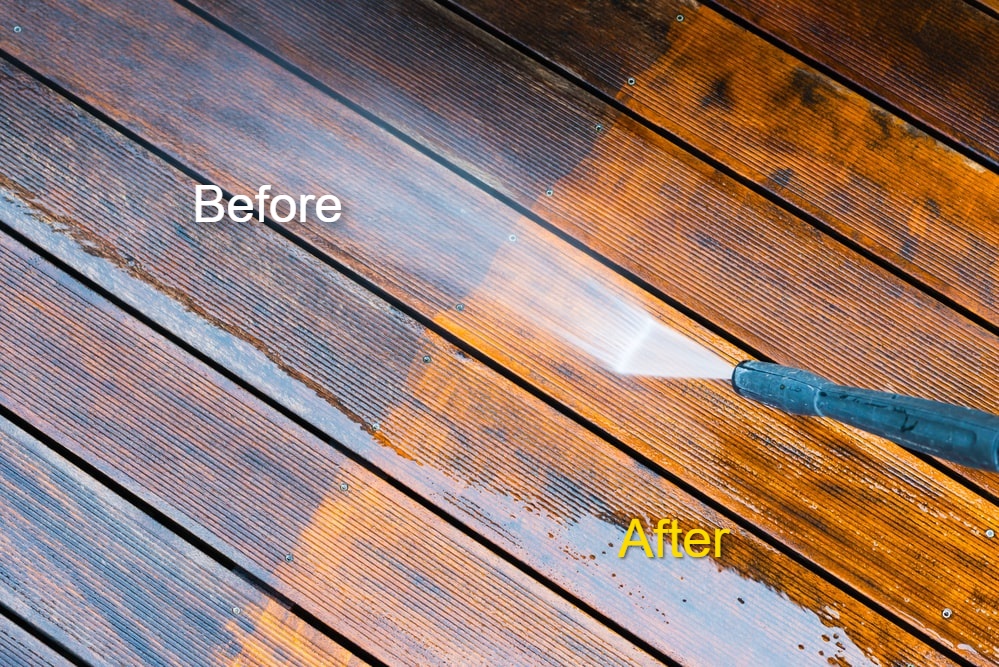 Before & After Exterior House Wash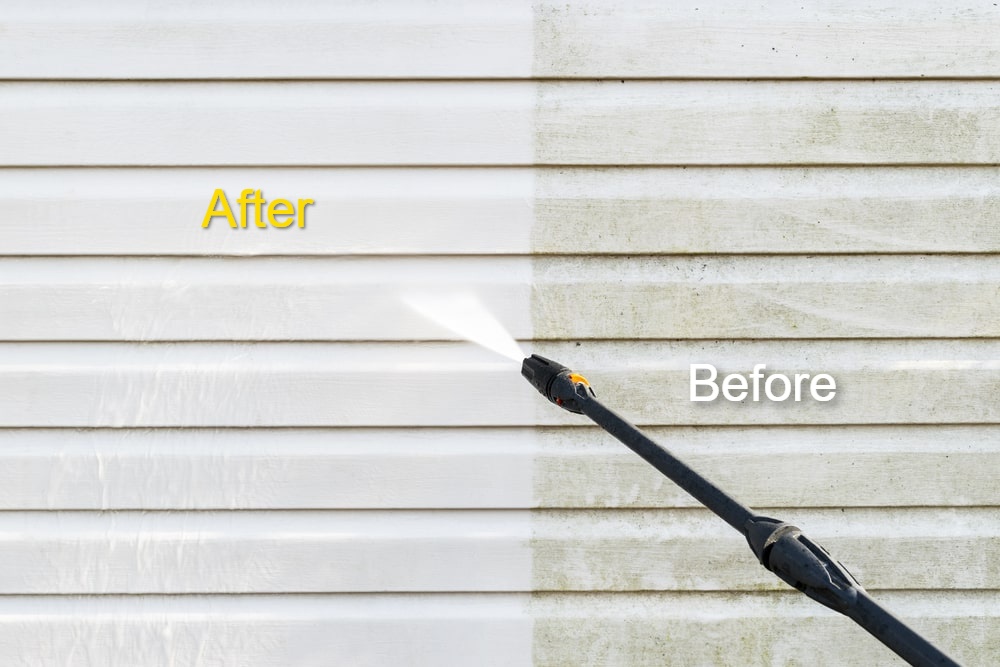 Siding
Roofs
Driveways
Concrete
Walkways
Fences
Commercial Properties

And More!
Call
(443) 528-3152
Contact Us for a Free Estimate!