#1 Named After Thurgood Marshall of Baltimore, MD
BWI Marshall Airport was named after a prominent historical figure in Baltimore's history, Thurgood Marshall. Marshall was a lawyer that graduated from Howard University and returned home to fight against the status quo. He successfully sued the University of Maryland Law School on behalf of Donald Murray, a young African American applicant who had been refused admission because of the color of skin.
Marshall went on to argue more than 30 Supreme Court cases and later to become a Supreme Court Justice himself. Marshall's actions were some of the first big steps taken towards racial equality in the region. And as such, the BWI Marshall Airport proudly carries his name.
The next time you pass through this airport, be sure to visit the Thurgood Marshall Tribute exhibit to learn more about Marshall and his civil rights activism.
#2 The Observation Gallery at BWI
The Observation Gallery is a cross between a museum and a viewing room. You can examine the airplane parts on display and even one of NASA's rockets. And you'll also find that you're in the perfect spot to watch planes take off and land. You can get an even closer look using the BWI-provided binoculars.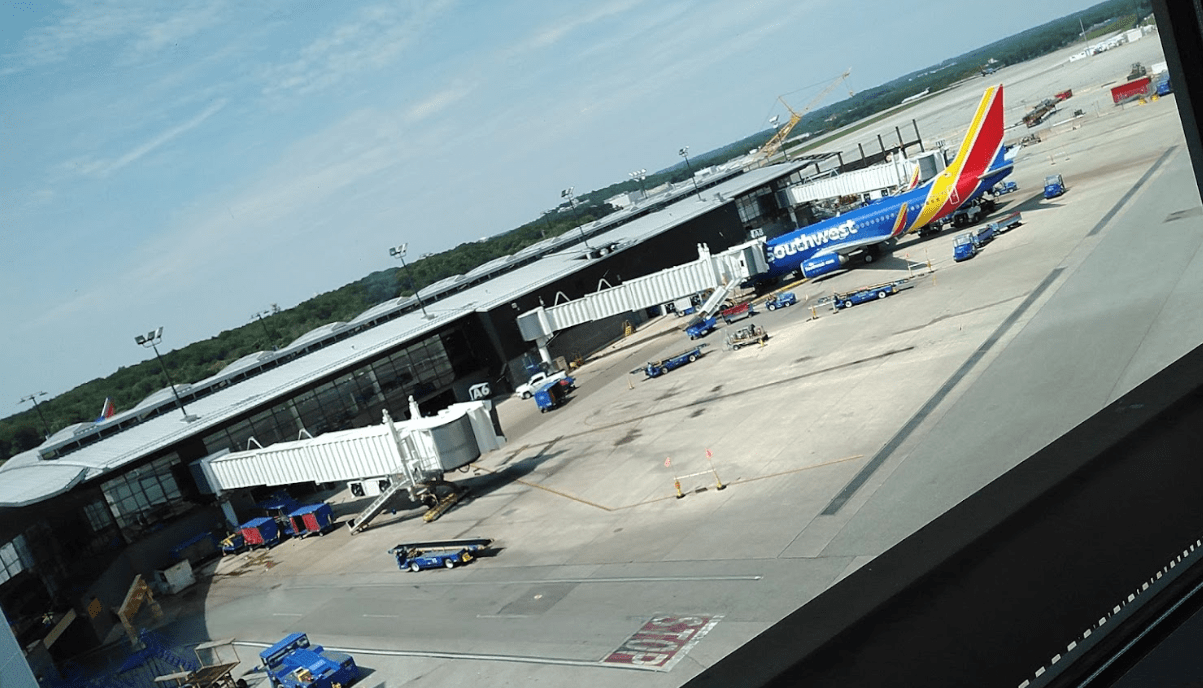 #3 Baltimore's BWI Bike Trail
Do you hate long layovers? Most people do. It's hard to find something productive and enjoyable to fill your time while you're stuck at an airport. But you don't have to worry about that at BWI Marshall Airport in Baltimore. In 1994, they constructed a bike trail that skirts around the outer edge of airport property. And this distinguished BWI as the first airport to offer such an amenity to its visitors. So the next time you've got time to kill at BWI, head over to Terminal E, rent a bike, and go for a ride.
Although frequent travelers don't usually think of an airport as a place to "have fun," BWI offers more enjoyable activities than your average airport. So if you find yourself with a little extra time on your hands at BWI, you might enjoy exploring the BWI Bike Trail, the Thurgood Marshall Exhibit, or the Observation Gallery.
Where is BWI Marshall Airport?
BWI Marshall Airport is located in Baltimore, Maryland. Food options at this airport include:
R&R Seafood Bar
McDonald's
Brix & Vine
The Green Turtle Sports Bar & Grille
And More